October is one of my favourite months. I love it when the days start to feel chillier and the sun glows that beautiful orange through the trees. It's been a busy month for me both at Poppy & Primrose and at home. Here's here's what I've been up to this month…
Loving – Au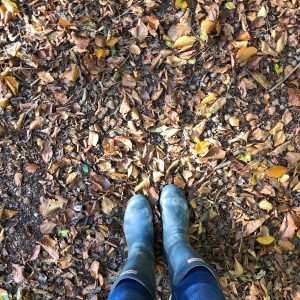 tumn walks, our dog walks and our walks to school and back have been so pretty in the sunshine.
Hating – Getting up in the dark, it feels like the middle of the night at 6am!!
Wearing – Cosy jumpers and winter boots, loving oversized knits at the moment.
Sewing – A bit of a variety of orders this months but it's mainly been pumpkins and blankets.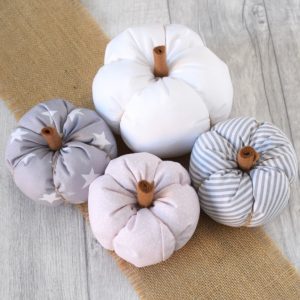 Dressmaking – Cosy jersey dresses perfect for wearing with tights and boots – hello Coco!
Drinking – Hot chocolate, I've never been much of a fan but this year I'm loving it with plenty of marshmallows
Eating – Casserole, it's slow cooker season, I've dusted mine off and it's in action!
Buying – Sewing patterns and fabric, we're supposed to be saving but I can't seem to help myself with all of the lovely Autumn designs there are out there. A corduroy Tilly & The Buttons Cleo dungaree dress is next on my list!
Watching – Snatch season 2 and This is Us, at opposite ends of the scale but I love them both!
Reading – Jayne Eyre one of my old faves, I read it at college and loved it!
Thinking – About Christmas and all of the things I want to sew, it keeps me awake at night!!
Realising – If you want something done you have to do it! Sounds silly but it's true!
Looking forward to November and some serious Christmas planning! What have been your favourite things about this month??
Sally x