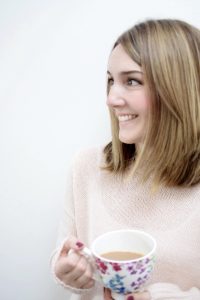 Poppy & Primrose is a handmade gifts and interiors store. Each item is lovingly designed and created by me, Sally, wife and mum to two children and our Cavapoo pup.
Ever since I was little I've been sewing, knitting and creating. I'm mostly drawn to vintage style and this is often reflected in the fabrics I will choose for my pieces. I've always loved to create things for my own home that are unique and cannot be found on the high street and it's a dream come true for me that I now have my own little shop making them for others too.
A love of making things for my own home, children and family grew into this little business whilst I was on maternity leave when I started taking orders for friends and this was soon followed by the opening of my Etsy shop and now my own website.
I also love dressmaking and am hoping to include more about my growing handmade wardrobe and my home sewing in the blog section of my website.
Don't forget you can follow me on Facebook, Instagram and Pinterest and can also subscribe to my regular newsletter via the sign up form on my Home page.
Thank you so much for being here!
Lots of love
Sally x